Your guests will want to Hog our delicious Roasts

Complete Hog Roast Wedding Catering

Full Wedding Marquee Service

Festival & Outdoor Catering - We can handle any weather!

Not just hog-roast!

Full service catering & event hire
Feast your eyes on this
There's nothing like the sight of a plump pig roast at a birthday party, a wedding, a fundraiser—at really any event that needs catering. The delicious aroma that greets your guests always promises a great party. And when it comes time to chow down, the rich, smoky crackling and the succulent, spit roasted meat can't be beat. What better guarantee that your guests will be glad they came?
Hog-Roast.com provides top quality spit-roast without worry or hassle. Our pigs are free-range and locally sourced so you get the best tasting, highest quality meat, chosen specially for its excellent roasting characteristics, and the preparations are all taken care of. Relax and socialize as our expert hog roast catering team cooks up a perfect pig – or why not try our easy-to-use DIY hog roast machine?
With catering available indoors or outdoors in Surrey, West-Sussex, East-Sussex, Hampshire, Buckinghamshire, Kent, London, Wiltshire, Hertfordshire, Oxfordshire, Berkshire and Dorset.
Founded in 1999 Hog-Roast.com has been the top UK hog-roast provider for more than a decade. When you book through hog-roast.com you can be sure you are getting the very best. Our company also offers a full range of Catering and Event hire options.
Exactly #whoissarahpage? watch this video https://youtu.be/3hjpeWXTQ9o and come back to read her incredible achievement against all the odds.
Sarah set off from Winchester to run 100 miles across southern England to raise money for CCHS which is short fo... read more
---
Services
Hog-roast.com has lead the market and set the standard in hog roasting since 1999. With unbeatable reliability, quality and hygeine standards there's no wonder we have been chosen to cater many celebrity events and high-profile corporate functions.
In addition to our hog-roast services we have the ability to assist with every aspect of your party, corporate event or wedding. Please follow the links below to get a little taste of the services we offer:
Hog & Catering News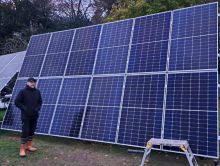 Our first Hampshire Rocker was designed and built to mitigate some of our carbon foot print. Twelve x 375w Aticnic monocrystaline solar panels in series multiplying to 600v DC to 1,000v surge protector. ...Read More
As we experience another hot summer our kitchen ambient temperature rises… As we experience another hot summer our kitchen ambient temperature rises higher than the outside temperature especially in the commercial kitchen environment. In this blog I'll explain what goes wrong with a fridge and why. Do you know what Refrigerator Climate Class is ? ...Read More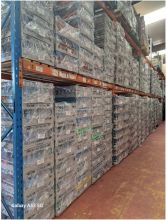 We are selling our entire stock of event glasses, crystal glasses, and glass racks from Nick at Caterbox and Fries Rack Systems. ...Read More
All Christian Faversham Group News